A Summer Return to the UK
It was so wonderful to be back in London last month and reconnect with McIntire and UVA alumni and parents.
Members of our Advancement team, Associate Dean for Advancement Katie Whittier and Director of Global Advancement Darci Spuck, joined McIntire Professor Kerrie Carfagno at The Thomas Cubitt in Belgravia for an engaging Ivy Society Alumnae Lunch. Professor Carfagno led the conversation around leadership communication during moments of crisis and strategies for navigating challenging situations. In addition to current Lenox-Conyngham Scholar Emily Kruse (McIntire '22), several of our UK-based alumnae attended the informative lunch.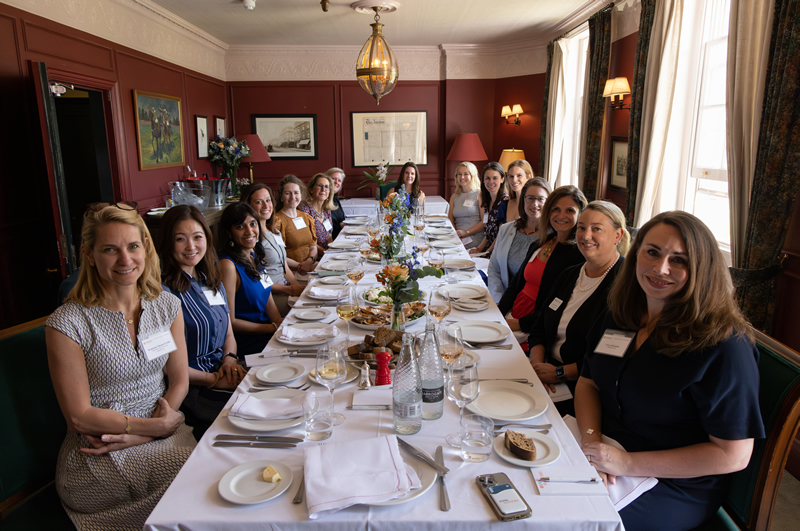 I had the pleasure of dining with McIntire Global Advisory Board and Commerce School alumni at London's Kitchen W8. We caught up and shared the many exciting changes coming to the School, including new curriculum enhancements and the McIntire Expansion Project's latest milestones, among others. Our engaging conversation also concerned events impacting global markets, and our guests offered valuable insights on the important subjects shaping so many aspects of our lives.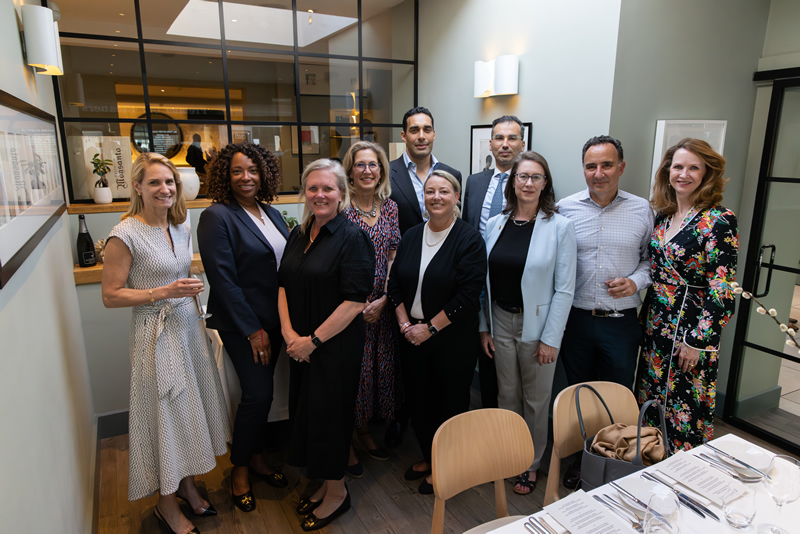 Sustainability Dialogue
We convened at One Great George Street for a fireside chat on sustainability with McIntire Global Advisory Board Chair Max Gottschalk (McIntire '95).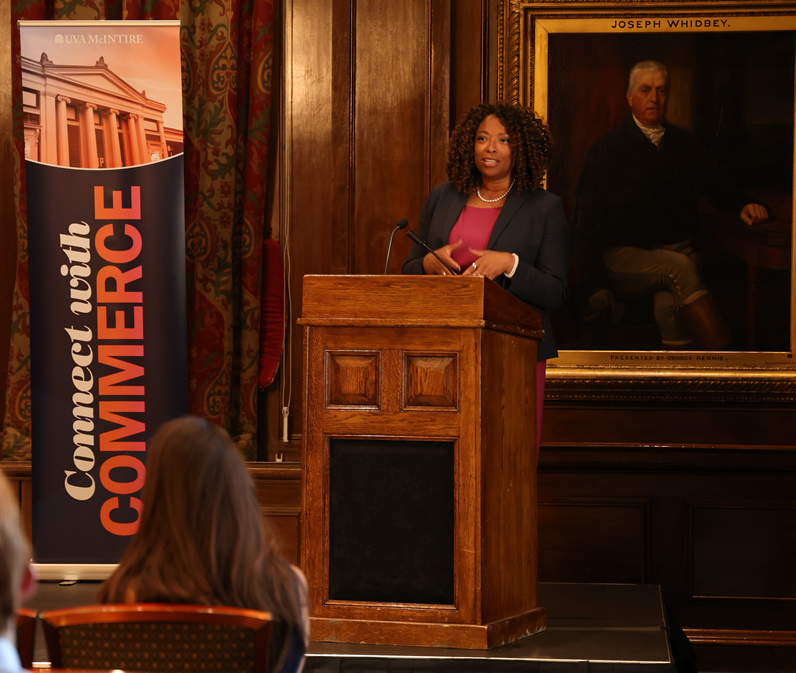 Alumna and MGAB member Jeannette Lichner (McIntire '79, M.S. in Accounting '80) welcomed a group that included McIntire and UVA alumni parents, incoming and prospective students, and friends. After providing brief remarks highlighting Comm School updates and our Commerce for the Common Good initiative, Max spoke with Professor Carfagno, delving into the reasons and means by which sustainability is growing in its impact and importance across the global business landscape.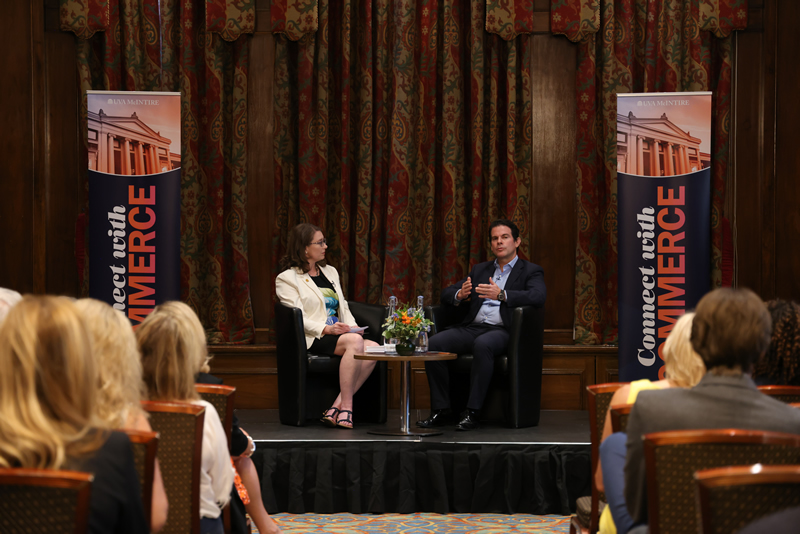 Max, who serves as Founding Partner of Vedra Partners and of Ocean 14 Capital, explained how organizations are being challenged to transition to a more sustainable focus—but also how this moment offers a strategic opportunity for growth and innovation. The conversation also touched on the EU's and SEC's new disclosure requirements and their impact on areas such as risk assessment, corporate valuation, and strategic vision for many companies around the world.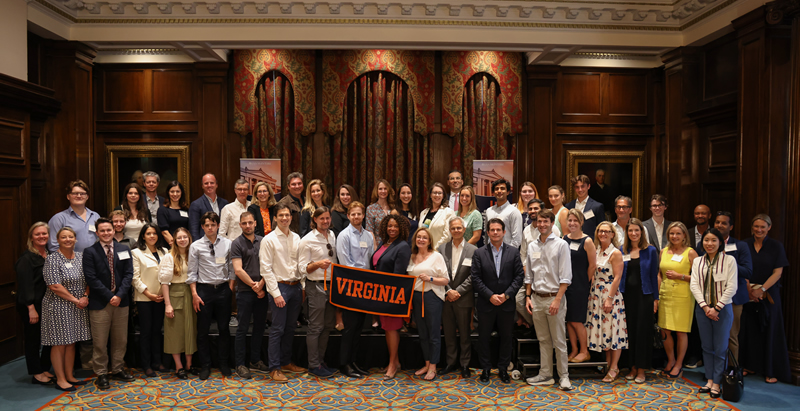 Back in Barcelona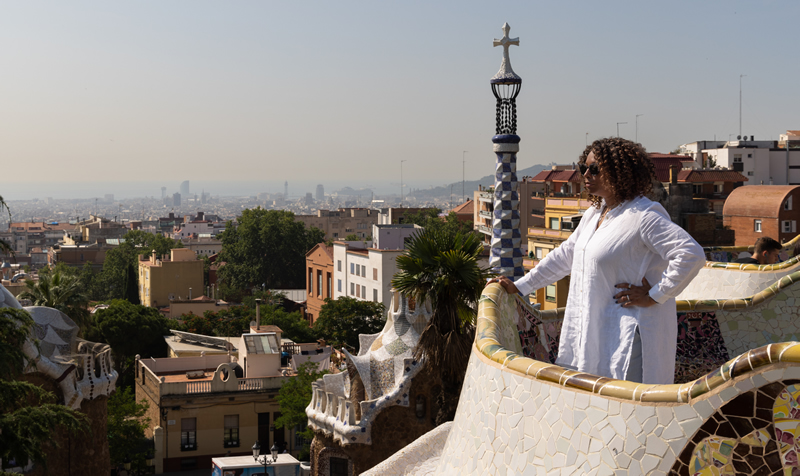 After my brief time in London, I arrived in Spain to attend the McIntire Global 3 graduation at Esade Business School.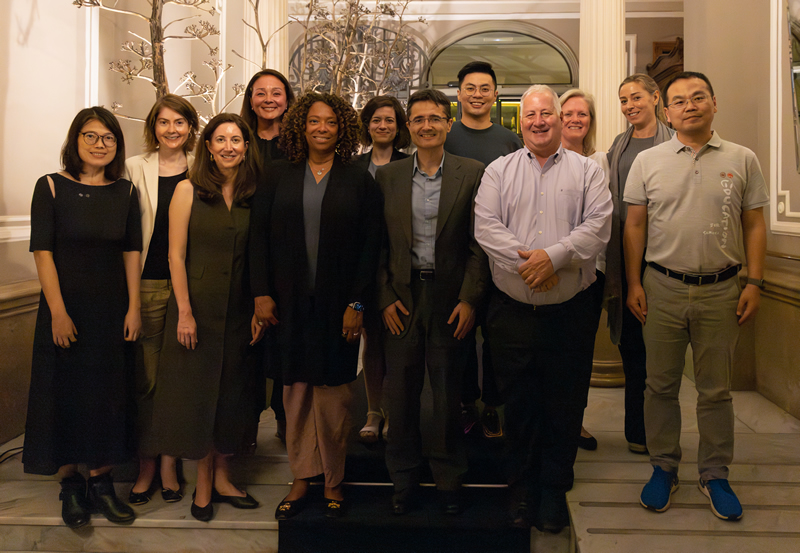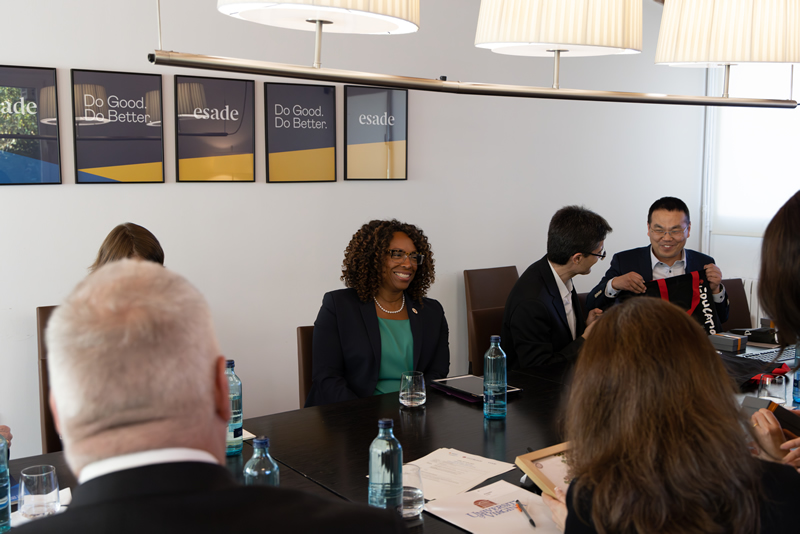 I had the honor of once again joining my Esade and Lingnan colleagues on the stage of the Sala de Juntas for the graduation ceremony, where we each addressed the celebratory crowd and recognized the 29 students earning their M.S. in Global Commerce from UVA McIntire, M.S. in Global Strategic Management from Esade, and Certificate in International Business from Lingnan.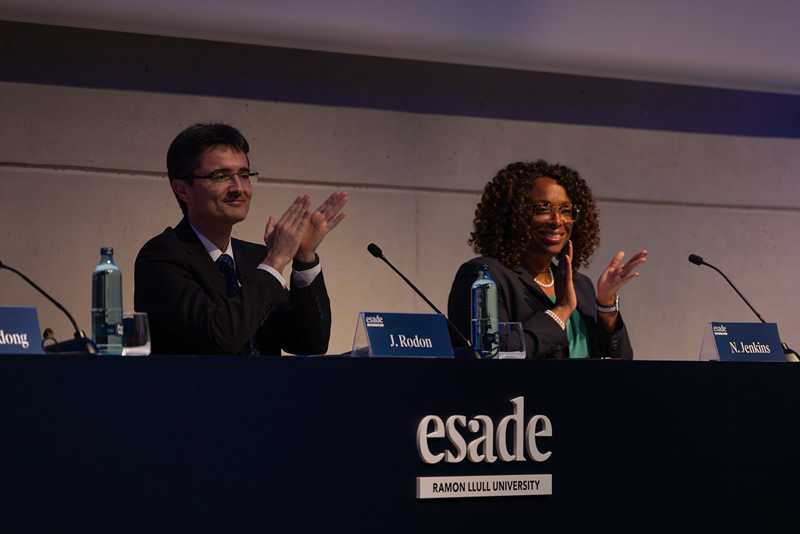 The graduates of the Global 3 program will take their strategic view of international, interconnected commerce and a nuanced cultural understanding with them as they begin their professional lives. It is always an inspiration to witness students taking what they have learned at McIntire—and with our global partner institutions—and using it to bring people together and better lives through business.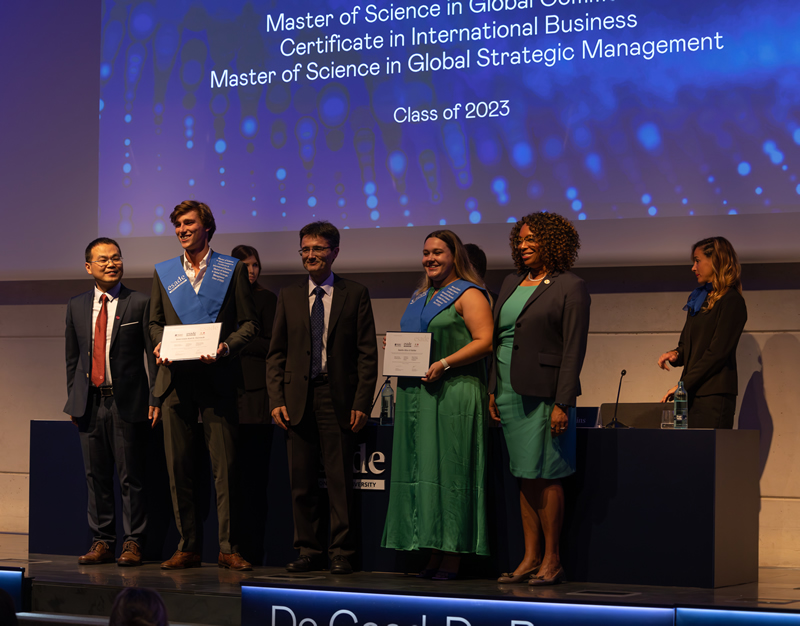 While it was a whirlwind visit to two incredible cities, it was, as always, so inspiring to speak face-to-face with members of the McIntire community who are using their commerce knowledge to create a multitude of impactful, positive changes across the world.