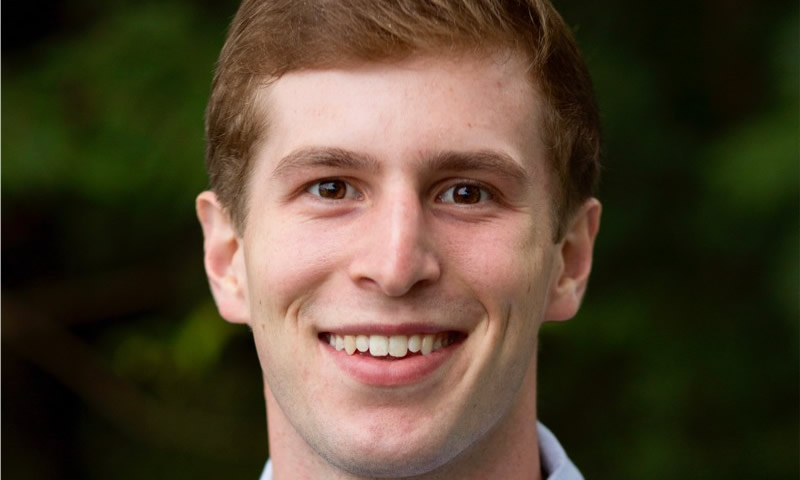 Sammy Criscitello
M.S. in Commerce 2019, University of Virginia
Undergrad: B.S. in Journalism 2018, James Madison University
Current Role: Capital One, Storyteller (Vienna, VA)
LinkedIn Profile
What was your most memorable class?
Rob Patterson's Storytelling class opened the door for me to discover my passion for the world of corporate communications. As individuals increasingly align themselves with purpose-driven brands, it is imperative that businesses create content that showcases how they are putting their values into action and delivering on their commitments to social causes. This course gave me a glimpse into the unique opportunity that businesses have to transform traditional public relations practices into a strategic lever for creating and promoting their brand identity.
What was your biggest takeaway from the program?
The greatest strength of the M.S. in Commerce Program is that it brings students from entirely different majors, backgrounds, and parts of the world together. Working through group projects with such an eclectic group of people taught me firsthand that one of my areas of weakness could be one of my classmate's greatest strengths and vice versa. Coming together and letting each group member work on the part of the project they are most comfortable doing and passionate about always produced the highest-quality end result. This helped me tremendously in my role at Capital One, as it taught me to constantly seek out collaboration and diversity of thought.
Did you take advantage of Commerce Career Services (CCS)? How did they help you in the job search?
The job hunt poses unique challenges to each and every person that goes through it, and I can't overstate how grateful I am to Kelly Eddins at CCS for making such a daunting process seem manageable. She helped me think not just about where I'd like to potentially work, but rather what type of position would feel the most fulfilling to me and how to best utilize the skills I was eager to develop.
What advice do you have for future students in the program?
Don't be afraid to take risks. Most people will never have less financial responsibility again than they do upon graduation. Take time to pour yourself into the job hunt and see all that is out there. You might not even know your dream job exists until you discover it in a job posting. Also, it's human nature to want to climb to safety and lock down a job as soon as possible, but you should keep looking until you find a position that is right for you. Even though the process can be grueling, you'll set yourself up for long-term success if your first job enables you to do something you're passionate about.
What do you enjoy most about your job?
In my role as a Storyteller at Capital One, I feel as much an entrepreneur as I do a content creator. Working alongside a team of all-star communicators, we are constantly experimenting with new ways to tell stories that best reflect the rapidly changing ways people are consuming content. I'm constantly meeting people from different lines of business to discover diverse stories about how Capital One is making an impact in communities through grant funding, volunteering, and mentoring.
What is your favorite thing about Charlottesville?
The music scene. From checking out local bands at bars on the Corner and downtown, to seeing nationally touring acts at venues like Sprint Pavilion, The Jefferson, and The Southern, music just sounds better in Charlottesville. In fact, during my most recent visit to The Bebedero (favorite Charlottesville restaurant) in February, I even ran into the pride of Charlottesville himself—Dave Matthews!