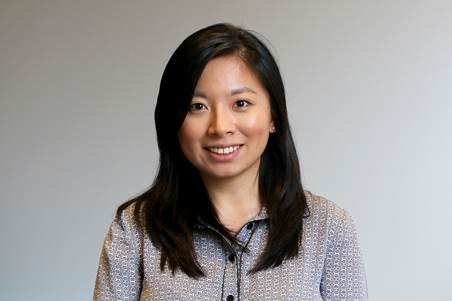 Emma Yu (M.S. in Commerce '12), University of Virginia
Undergrad: Tsinghua University (China)
Current Role: LinkedIn, Group Product Marketing Manager, Consumer Growth and Engagement (San Francisco, CA)
What was your most memorable class?
My most memorable class was International Business, taught by Professor Peter Maillet during the Global Immersion Experience (GIE). This class helped me understand the importance of different perspectives through the lenses of culture, history, and frameworks to approach business opportunities in the global marketplace.
Did you take advantage of Commerce Career Services (CCS) and how did they help you in the job search?
Tremendously. I took advantage of several services, including resume revamp, mock interviews, and on-Grounds interviews with consulting and retail firms. I also attended multiple workshops about career development and LinkedIn networking.
Have you been able to leverage your UVA degree or network on the job?
I used the UVA network to help me land my first job through a guest speaker from one of Professor Ira Harris' classes. Everything I learned in school helped me manage myself at work for the first few years. The skills I acquired at McIntire are skills that I had to utilize to identify and analyze business problems.
What do you enjoy most about your job?
I am excited to go to work every day because I know my job creates a real-life impact on the global economy.
What advice do you have for future students in the program?
Leave your comfort zone. Don't be afraid to try new things!
How has McIntire prepared you for professional success?
The skills I accumulated during my time at McIntire are very important, especially in the first 3-5 years out of graduate school. They helped create the foundations for my effectiveness and professionalism at work.
What is your favorite Charlottesville activity?
I enjoyed watching the sunrise at Shenandoah National Park.
What is your place to eat in Charlottesville?
Mas Tapas Spanish restaurant
What do you do in your spare time?
Hiking, reading, and baking