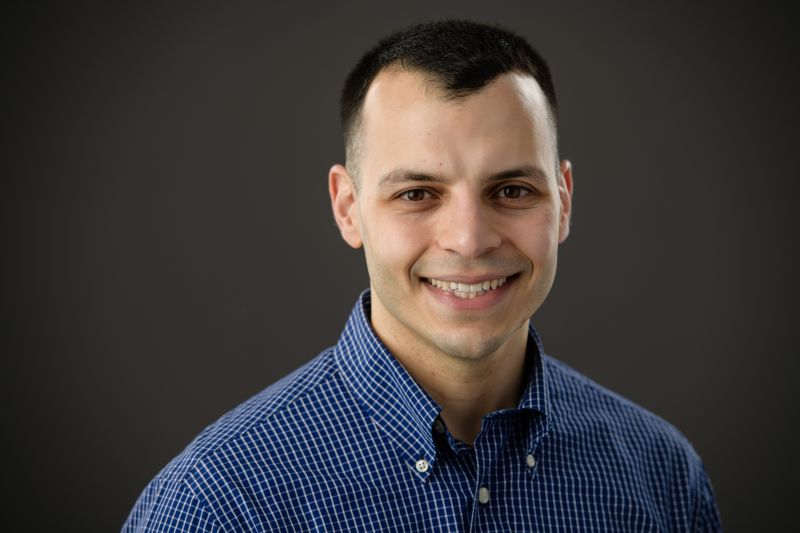 Danny Abdeen
M.S. in Business Analytics 2022
"UVA was a clear choice for me because I was familiar with UVA's case method, and I knew firsthand how effective this teaching style is. I previously completed my MBA at UVA, and I was impressed with the culture, student body, professors, and overall academics."
What's your professional/academic background?
MBA, UVA Darden School of Business
B.S., Electrical Engineering, Rochester Institute of Technology
Senior Program Manager at Google, responsible for managing programs to deliver new cloud products to businesses globally
Technical Program Manager at Amazon Web Services (AWS), responsible for managing programs to deliver new software offerings to U.S. government regions
Technical Program Manager in the U.S. Navy, Office of the Chief of Naval Operations (OPNAV), responsible for leading quantitative analytic studies designed to inform investment strategies
Nuclear Submarine Officer in the U.S. Navy, responsible for operations and maintenance of a nuclear-powered ballistic missile submarine
What led you to the UVA program?
UVA was a clear choice for me because I was familiar with UVA's case method, and I knew firsthand how effective this teaching style is. I previously completed my MBA at UVA, and I was impressed with the culture, student body, professors, and overall academics.
What's your favorite memory from the program?
My favorite project so far is our current module project, where we are tasked with building an adverse drug reaction (ADR) detection system based on voice of the customer data sources and advanced analytics/AI techniques. ADRs impact millions of people throughout the world each year, and our project is an example of a serious real-world problem that can be solved using the tools and techniques taught throughout this program.
What has been the impact of your experience?
The greatest impact this program has had on me so far is the increased confidence to present technical data in an easy-to-understand format. Up until now, I've been unsure on how to effectively speak to leadership through my technical data, but this program has eliminated that hesitation and given me the tools needed to confidentially and effectively present my findings in an impactful manner.
What's your best piece of advice for prospective students?
Don't be intimidated by the coding required throughout this program. I entered this program with no professional coding experience, but I've been able to achieve success by utilizing the help of my classmates and professors. This program is designed to be a fun and an effective learning environment, so don't be shy about exploring new boundaries!
What are some of the skills you've learned in the program?
Building data models with the deeper analytical and visualization capabilities of R, SQL, and Tableau. It's an exciting feeling when you able to answer your own question on "I wonder what this data says about…"
Current Job

Google, Senior Program Manager (Washington, DC-Baltimore, MD area)
Connect on LinkedIn