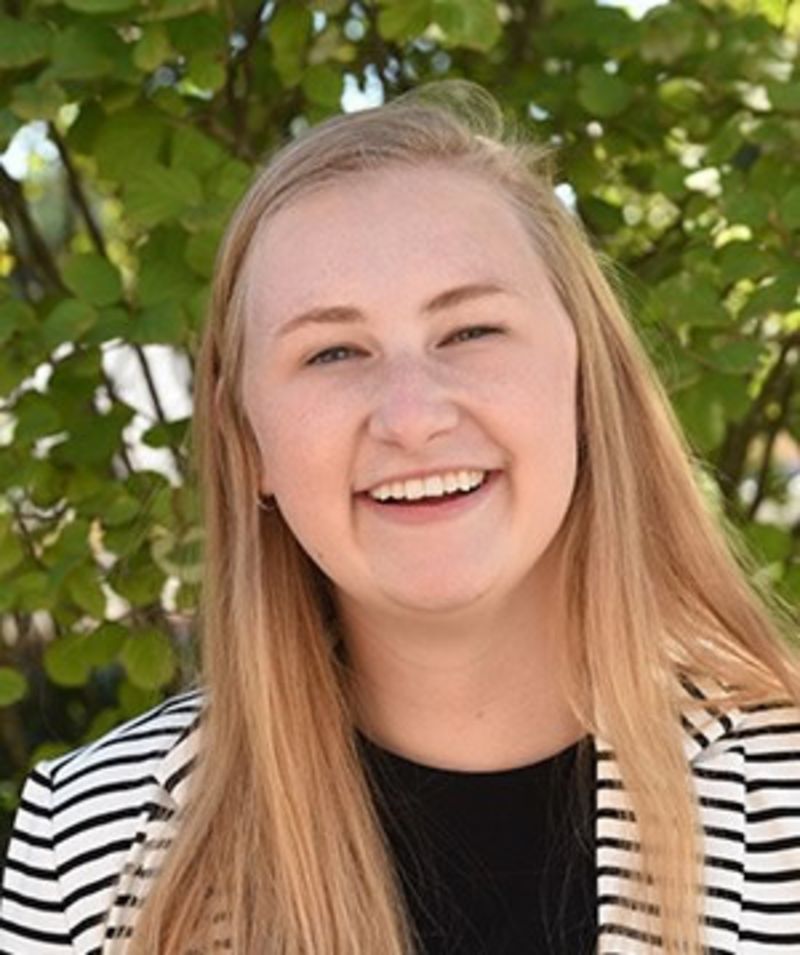 Laurel Kremer
M.S. in Business Analytics 2022
"I knew I was interested in data and getting a more technical role, but the MSBA program made me fall in love with data. It also helped that I was surrounded by 50 other classmates with similar excitement to mine, which I hadn't experienced before."
What's your professional/academic background?
I graduated in 2018 with a Business Economics major and a Global Business minor. Since graduation, I have been at the same company (Raytheon Technologies), first as a Configuration Manager (systems engineering support) and then as a Market Research Analyst. Halfway through the MSBA program, I began my current role as a Data Analyst for our Smart Factory/Operations Modernization organization, helping to connect and use data coming from the factory floor.
Why did you decide to pursue an MSBA?
I wasn't excited about pursuing an MBA because I did my undergraduate degree through the business college and I was working in corporate strategy, so I wanted to branch out. I debated a more technical degree, like a master's in Systems Engineering or Data Science, but relearning math and/or science that I hadn't touched since high school was intimidating. One of my supervisors heard my concerns and mentioned an MSBA, which had enough technical elements to allow me to branch out while still keeping the business context in mind.
What led you to the UVA program?
The most appealing thing to me about the UVA MSBA is the format. It checked all the boxes for me, it was only a year long, I could continue to work during the program, and it was both in person and online.
What's your favorite memory from the program?
Our first class where we started to learn Python, in Module 2, has been my favorite so far. The professor made data fun by using real-world case applications and Kaggle competitions that kept us all engaged in what we were learning. Immediately, I started looking at jobs that would require me to use Python, and I succeeded!
What has been the impact of your experience?
I knew I was interested in data and getting a more technical role, but the MSBA program made me fall in love with data. It also helped that I was surrounded by 50 other classmates with similar excitement to mine, which I hadn't experienced before.
What's your best piece of advice for prospective students?
Pursuing further education is a tough question, with a lot of pros and cons to weigh, and everyone seems to have an opinion on what you should do. At the end of the day, you have to make the best decision for yourself and your situation. This program is worthwhile, flexible, and manageable, but you have to be excited about it because you're the one who's going to put in all of the work.
What are some of the skills you've learned in the program?
I've learned Python, SQL, SPSS, R, Tableau, etc. Those are valuable technical skills, but I've also learned a lot from my classmates. From this cohort, I've learned different ways to approach problems.
Current Job

Collins Aerospace, Digital Operations Data Analyst (Arlington, VA)
Connect on LinkedIn