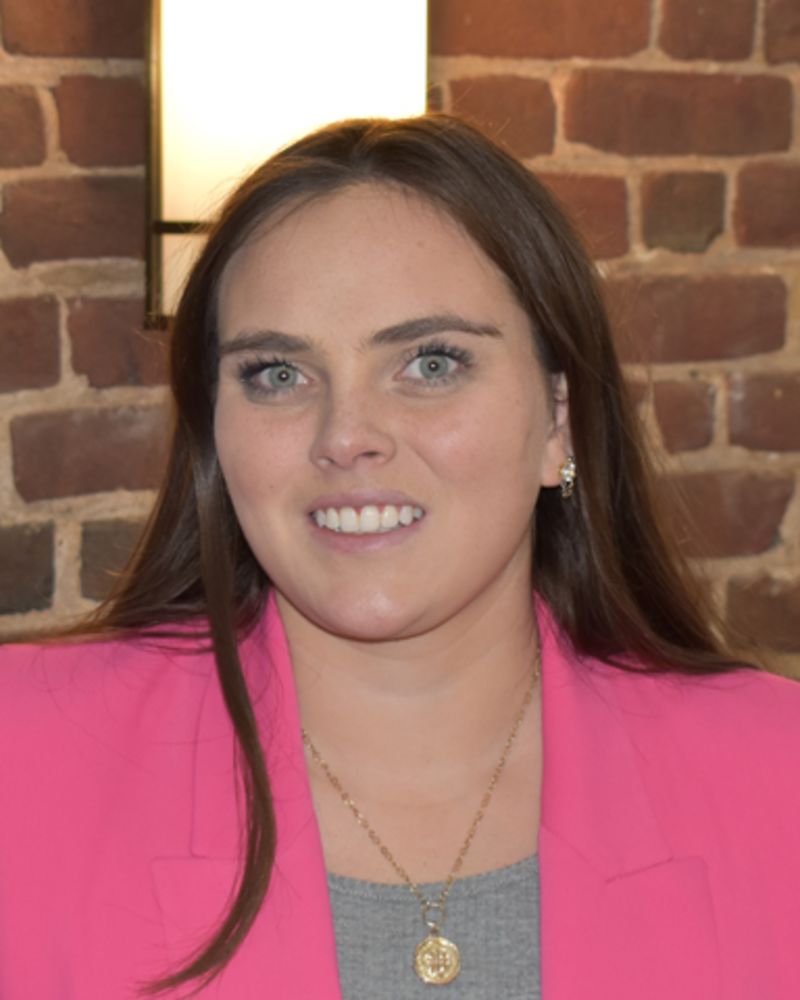 What appealed to you about the M.S. in Commerce Program?
I wanted to apply to the program because I had recently started a job doing government services for a venture capital firm and I felt like I did not have the appropriate background to understand what was going on. The idea of doing undergraduate commerce or going to get an MBA never really crossed my mind, but I liked that this program was for students who had not studied business before and was only one year. The more I learned about the program and saw how intentional it was and how much it was going to help me gain the knowledge I felt I was lacking, I knew I had to apply.
What are you looking forward to or have enjoyed most so far in the M.S. in Commerce Program?
The best part about the M.S. in Commerce Program is the people! We get such a unique opportunity to become really close with our section and our team, and everyone has come to this program for a reason but with very different backgrounds. It has been so amazing to meet so many people with such diverse background experiences but similar interests and goals. We spend a ton of time together, whether it is studying in RRH or going to McIntire-organized events, or just coming up with things to do with each other ourselves.
What are your academic Interests?
My academic interests really focus around the intersection of public and private sectors, specifically, how policy decisions, including tax and financial regulation, affect business. I enjoy looking at these decisions at both a micro level for the firm and at the macro level, including both national and international considerations.
What are your hobbies?
Playing with my golden retriever named Duck, playing tennis (badly), learning pickleball, and watching bad reality TV
What is your go-to hype song or karaoke song?
Super basic, but "Truth Hurts" by Lizzo
Name three places on your bucket list to travel to and why.
1. Galápagos Islands because I really want to see all of the biodiversity on the islands and think it is such a unique place to see and experience.
2. Camino de Santiago because I love the idea of a backpacking trip of some kind and have heard nothing but amazing experiences doing this! Plus, Spain! I love Spain and always want to go back!
3. Japan because I have long been fascinated by the culture and customs there and would love to experience it in real life. They also have such a rich history, and I love visiting historical sights in other countries.
What is your favorite restaurant, coffee shop, or place to visit in Charlottesville?
My favorite restaurant in Charlottesville is Más in Belmont! I stumbled upon it by accident during graduation weekend and now it is my favorite! Plus, Belmont is adorable, and all the restaurants are so good!
Undergraduate Degree

Public Policy and Leadership

Undergraduate Institution

UVA

Hometown

Falls Church, VA