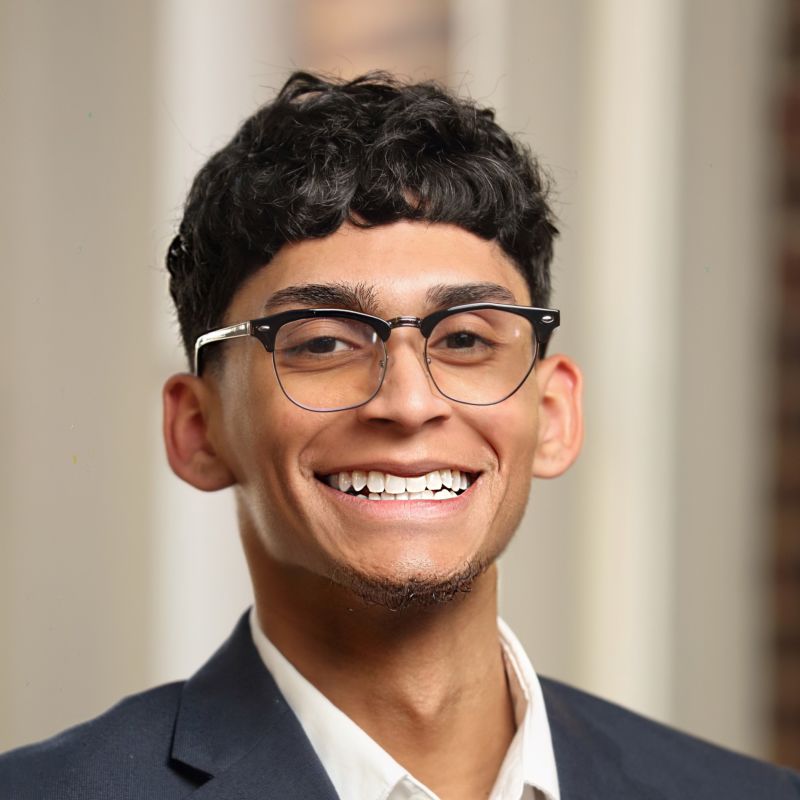 Derek Rodriguez Contreras
Contact Derek
What appealed to you about the M.S. in Commerce Program?
One of the things that truly appealed to me was the program's emphasis on practical skills. With a lot of hands-on projects, case studies, and simulations, I'm acquiring real-world skills that I can directly apply in my future career. I am also building some of the best connections with my peers. The networking prospects were a big draw for me as well. Mclntire organizes various networking events, workshops, and conferences where I can connect with fellow students, alumni, and industry professionals. This is invaluable for building a strong professional network.
What are you looking forward to or have you enjoyed most so far in the M.S. in Commerce Program?
Witnessing my personal growth and skill development is something I look forward to. From improving my presentation abilities to honing my analytical skills, I can see the progress I'm making already, but I am eager to look at the drastic change I have once I complete this program.
What are your academic interests?
Anything strategy or marketing related. They really make my brain move and allow me to think critically!
What clubs and organizations were you involved with during undergrad?
Lambda Upsilon Lambda Fraternity Inc. (LUL), Cultural Organization for Latinx Students, Basketball Practice Player, ESOL Tutor for students at Albemarle High School
What are your hobbies?
I love being physically active. I love working out and being in the gym. I also really love playing basketball. I enjoy reading, watching Netflix, and spending time with friends!
Name three places on your bucket list to travel to and why.
1. Tokyo, Japan: Tokyo is a vibrant and dynamic place known for its cutting-edge technology, traditional temples, bustling markets, and unique blend of modernity and tradition. I want to explore more about the culture.
2. Machu Picchu, Peru: Machu Picchu has breathtaking beauty, mysterious history, and stunning panoramic views, making it a must-visit destination for me!
3. Switzerland: I stopped in Switzerland to connect to a flight, and it was honestly the most gorgeous and vibrant place I have ever seen. I want to make it a priority to spend at least a few months there in my lifetime.
What is your favorite restaurant, coffee shop, or place to visit in Charlottesville?
Asados on Wednesdays or Bodo's after morning classes! It is really hard to choose just one!
Track

Marketing and Management

Undergraduate Degree

Media Studies

Undergraduate Institution

University of Virginia

Hometown

New York City, NY

Related Links

Contact Derek